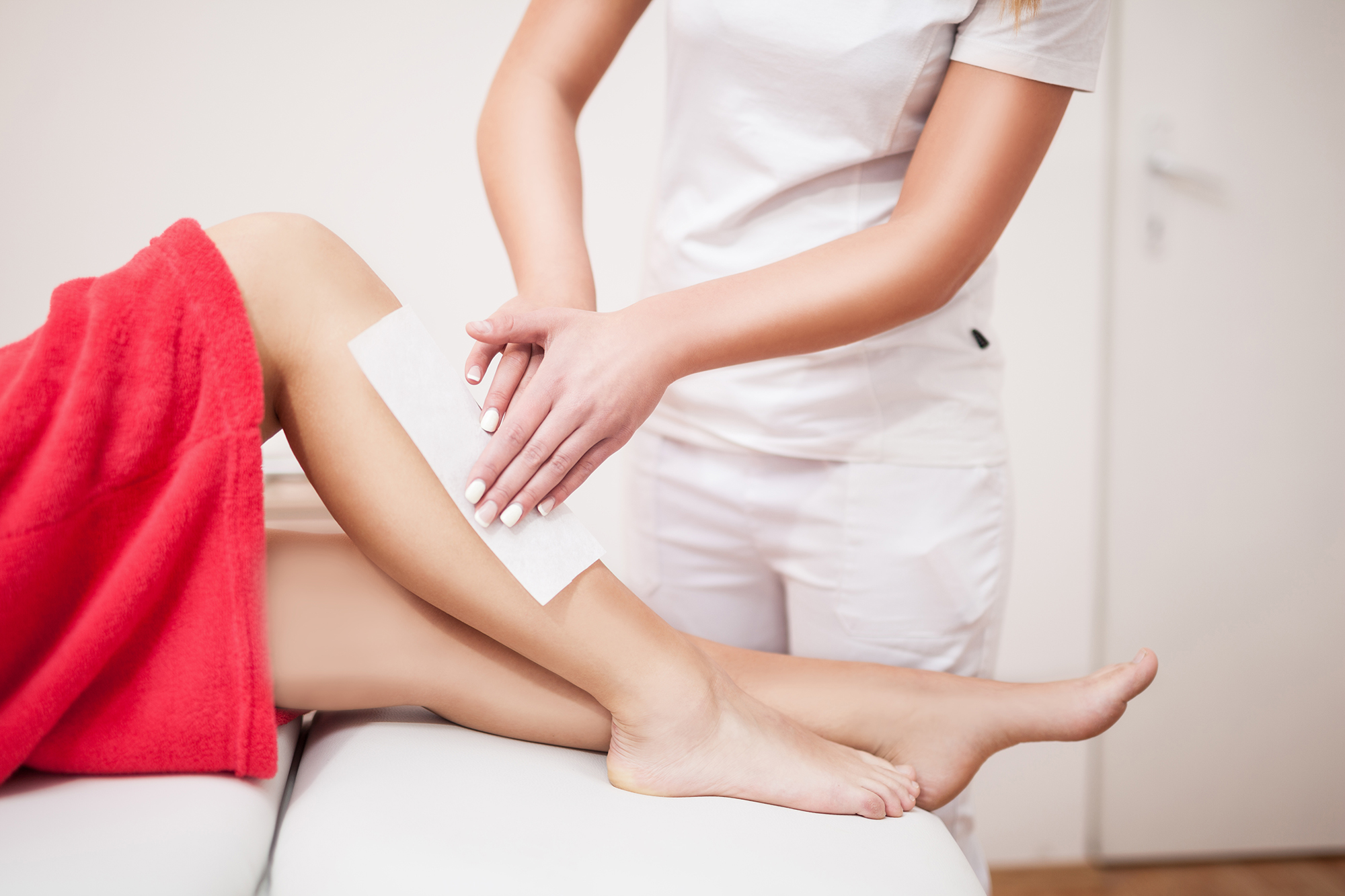 Course Overview
Waxing is one of the most popular beauty treatments that customers request from beauticians and, at LC Aesthetics Academy, we run several highly popular waxing courses that take you from beginner to practitioner level.
Many beauticians offer waxing as a service for their mobile business or salon, and the service is always highly in demand. Waxing is the process of applying a heated wax or similar substance to the skin and using it to remove hair follicles from the root. It can be used on all areas of the body, but for the best results, it requires a beauty therapist's touch, especially if the client has sensitive skin.
We deliver a high-quality waxing course that covers all of the necessary fundamentals of waxing, so that you can confidently offer this service to your clients as an accredited provider.
What our waxing course covers
This is an ideal course if you're ready to become a fully-qualified eyelash technician. It covers all of the necessary learning, skills and expertise that you need to offer lash treatments to your customers.
Our general strip wax waxing course covers essential techniques and knowledge areas such as:
- Client consultation techniques
- Contraindications
- H&S and hygiene
- The various types of waxing products and their correct selection
- Use of warm and hot wax
- Alternative products and treatments
- Procedures for waxing different areas of the body
- Aftercare guidance
Our team
Our waxing course instructors are highly experienced and knowledgeable and know how to deliver the best possible learning experience to build your confidence and abilities. Our tutors offer plenty of individual support and advice during the course.
Accreditation
Once you have completed your course you will receive a fully accredited beauty waxing certification that evidences your status as a qualified waxing provider. What's more, you will be confident and ready to begin offering these services to build up your business or to grow your career.
Why choose LC Aesthetics Academy?
Our customers choose our beauty training courses to help build their careers and profitable businesses. Some of the reasons to choose us include:
Our location
We're in North London, which is central and easy to access. Our Enfield training centre is accessible via a range of transport methods and we welcome students from all across the UK.
A great track record
We have a great track record in our delivery and are fully accredited - we also have a superb reputation for our service.
A wide range of beauty training courses
We offer beauty courses that span all beauty topics and services. We are proud to offer a wide range of specialist beauty training courses for a range of popular beauty treatments. These include microneedling, facials, lash lifts and tints, hair extensions, threading, eye treatments, microdermabrasion and Brazilian keratin treatments. Whether you are starting out in the industry or growing your business and CV by adding new skills to the mix.
LC Aesthetics Academy
34 London Road
Enfield Town
EN2 6EF
LC Aesthetics Academy is based at a busy and vibrant LC Aesthetics beauty salon in North London, Enfield Town. The nearest train stations are Enfield Town, Enfield Chase or the nearest tube stations are just a short bus ride away – Southgate, Wood Green, Cockfosters, Oakwood, Arnos Grove, Bounds Green, Turnpike Lane, High Barnet. Drivers can find parking in different car parks around Enfield Town.
We are situated just across the road from Palace Gardens shopping centre. The nearest shops Lidl, Iceland, Marks & Spensers, Waitrose all can be reached by 5 minutes walk. We also have most of the banks in the area including HSBC, Natwest, Lloyds, Barclays, Nationwide.
We are also within easy acess from places such as; Essex, Hertfordshire, Bishop's Stortford, St. Alban, Stevenage, Milton Keynes, Bedford, Cambridge, Oxford, Coventry, Birmingham, Harlow, Luton, Loughton, Barnet, Brent Cross, Watford & Hemel Hamstead.
Insurance Partners
United Kingdom
Insync
hello@insyncinsurance.co.uk
www.insyncinsurance.co.uk
03301240730
​
Policy Bee
www.policybee.co.uk
sarah@policybee.co.uk
0345 561 0320
Main Contact – Sarah Adams
Simply Business
www.simplybusiness.co.uk
info@simplybusiness.co.uk
0333 014 6683
Bolt Insurance
www.boltinsurance.com
krodrigues@boltinsurance.com
1-800-216-4171
Main Contact – Kevin Rodrigues
Salon Insurance 4u
www.saloninsurance4u.co.uk
anthony@bis-nationwide.co.uk
0800 6444232
Main Contact – Anthony Pearson
Ireland
KennCo
www.kennco.ie
0818 25 20 25
Munster Group
www.munstergroup.com
info@munstergroup.com
+353 65 6841766
International
United States
ASCP Skincare
www.ascpskincare.com
800-458-2267 (employer option 6)
mkreps@ascpskincare.com
Main Contact – Melissa Kreps
Australia
Salon Insurance
www.saloninsurance.com.au
heidi.lokotui@saloninsurance.com.au
1300 373 586
Main Contact – Heidi Lokotui
Spain
AbbeyGate
www.abbeygateinsure.com
h.claims@abbeygateinsure.com
0034 951 27 74 55
Main Contact – Matt Eaton
Canada
Aligned Insurance
quotes@alignedinsurance.com
1-866-287-0448
Netherlands
Kendall Mason
www.insurance-netherlands.com/
info@kendallmason.nl
+31 (0) 35-8200999
Singapore
QBE
www.qbe.com
info.sing@qbe.com
+61 2 9375 4444
When you book a course with us, we take either a non refundable deposit of 20% or a full payment for the course.
Payment will secure your place. All courses have a limited number of spaces.
All payments must be made in full, two weeks prior to training date.
LC Aesthetics Academy reserves the right to change course date.
Fees will be refunded only if a course is cancelled by LC Aesthetics Academy.
If you are unable to attend we will endeavour re book the course at no extra cost, 2 weeks maximum notice will apply.
We cannot accept last minute cancellations and we cannot reallocate your space to another student, meaning the following will apply:
-We will not accept postponing this course with less than 2 week's notice prior your training date.
-Any postponement within 2 weeks prior to course date will incur a £50 admin fee.
All training is confirmed via email.
Course materials and certificates costs are included in course price.
Complementary treatment is encouraged and offered on the training day, there is no reduction in price if this offer is not taken up.
Special offers will be released periodically and must be paid in full at time of booking.
You can have only one active discount at any given time.
All enquiries to contact@lcaesthetics.com or 020 3952 9599
LC Aesthetics Academy offers continuous support for students via Whatsup or email
The Privacy policy applies to our use of any and all Data collected by us or provided by you in
relation to your use of the Website.