TREATMENT BENEFITS
Triggers collagen production
Removes acne scars
Removes stretchmarks
Removes pigmentation
Anti-ageing
Tightens the skin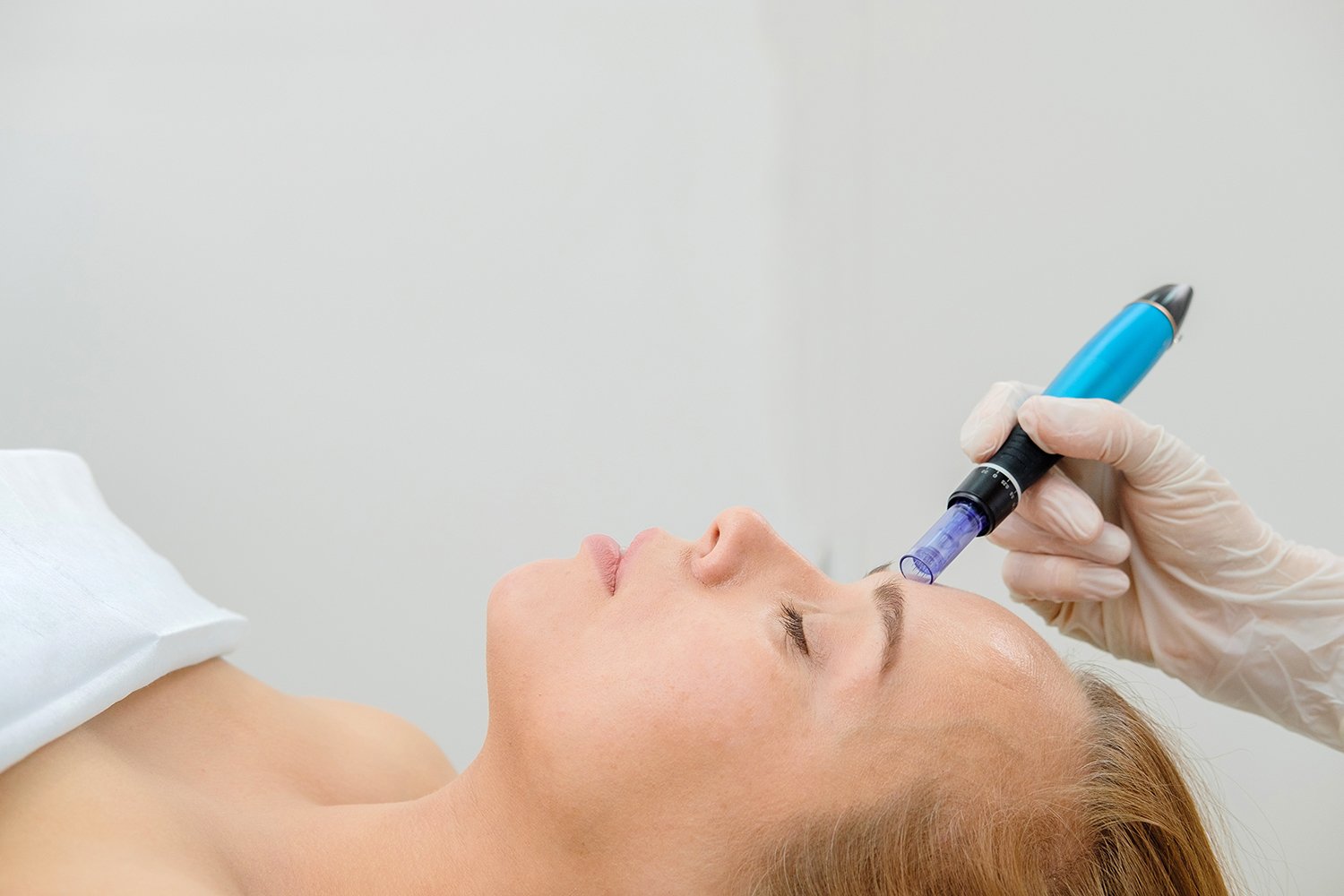 What does microneedling do for your skin?
Microneedling works by encouraging your skin to make more collagen. It creates thousands of microchannels that stimulate your body's natural wound healing process, while minimizing cellular damage.
What are benefits of microneedling?
Reduces the appearance of lines and wrinkles, scar treatment, fights stretch marks, sun damage, anti-aging, acne improvement, shrinks pores, improves the effectiveness of topical products, rosacea reduction.
How often should I do Microneedling?
If microneedling treatment is done with:
0.25mm needle length then treatment can be performed once a week,
0.25mm to 0.50mm every one to two weeks,
0.50mm every two weeks,
1.0mm to 1.5mm every four weeks,
1.5mm to 2.0mm every four to six weeks.
What should I avoid before microneedling?
One to two weeks before microneedling treatment, we at LC Aesthetics advise to avoid sun exposure or sunburn, IPL, laser hair removal or electrolysis, waxing, threading or use of any type of depilatory creams. It is also advised not to shave the day before treatment.
Is microneedling painful?
The procedure isn't very painful how people think it is but it can be uncomfortable for some people with lower pain treshold. There are ways to minimize discomfort.
Side effects of microneedling?
Some redness or mild irritation can appear in the first few days but that's just the skin recovering.
Who is not suitable for Microneedling?
Microneedling treatment is generally safe and effective, but it's not recommended for people who:
are pregnant or breastfeeding,
take radiation or chemotherapy,
have skin conditions like eczema or psoriasis,
have a history of scarring or poor wound healing such as diabetes,
use anticoagulant medicines such as aspirin or warfarin,
take steroids, antidepresants, antibiotics and other medicines (please consult your threapist)
had recent surgery,
have metal plates or pins in treatment area,
broken bones
done previous or recent treatment in the area (please consult your threapist),
active form of cold sores,
keloid scars.
Microneedling Treatment Prices
Swipe left and right to see Prices fully
| | Single Treatment |
| --- | --- |
| Microneedling | £120 |
| Microneedling + Deep Cleansing | £140 |
| Microneedling + Hyaluronic Acid | £145 |
| Microneedling + LED Light | £155 |
| Microneedling + Enzyme Peeling | £155 |
| | |
*Our therapists recommend for best results to have 3 to 12 sessions. Package prices for 3, 6 and 12 sessions are avaiable on request. Great savings will be offered during consultation.